Here's some pix of Charlie on the road.

NEW PIX July 6 !
Just got these ones back from when Cholly visited us here in No.Florida, this luddite (me, not Charlie) still doesn't have a digital camera. The pix have the date April 18 on them, that's usually within a day of being correct.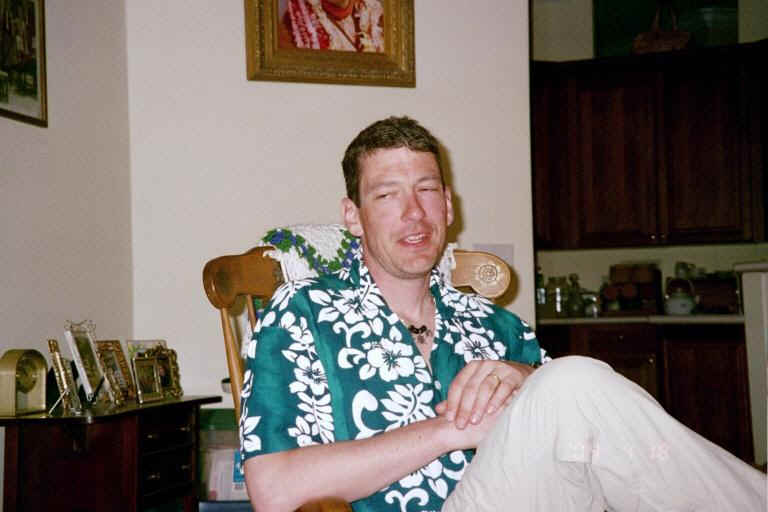 Charlie at his most alert.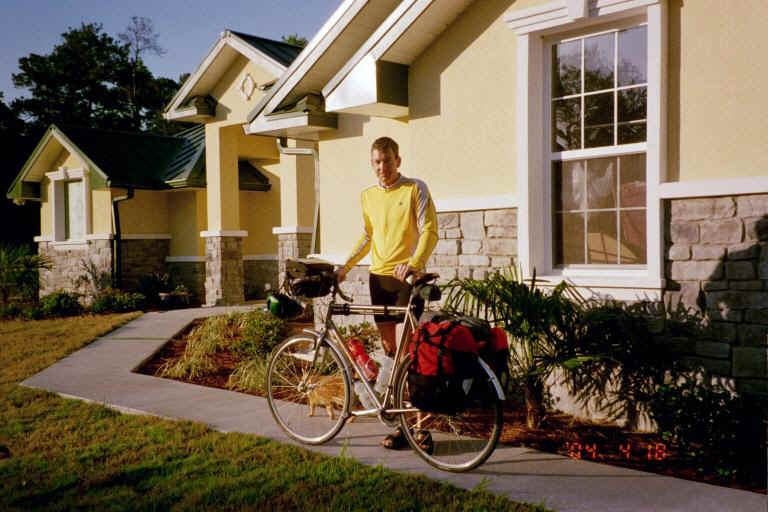 About to hit the road again.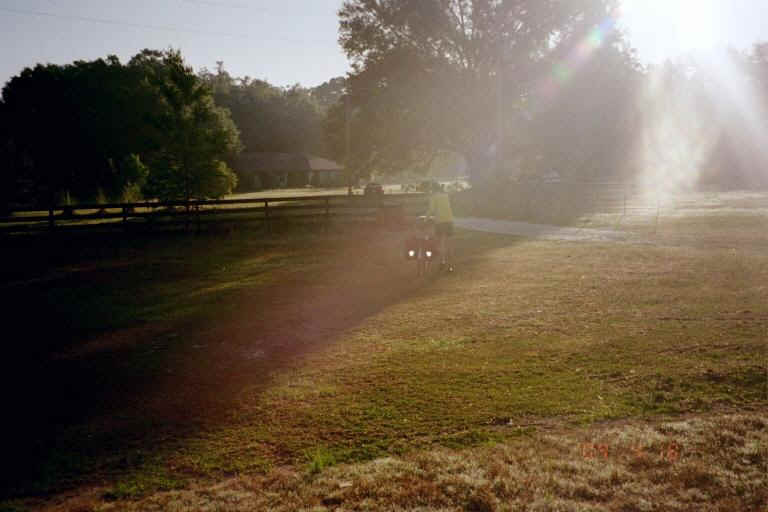 Just before Grady the cat took off after Charlie.
6/8/04
The two pix below are from John Hausman (JohnHausman at charter dot net) who took them in early June near San Luis Obispo, CA., thanks John !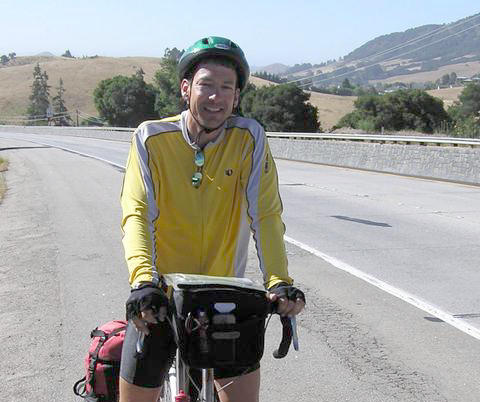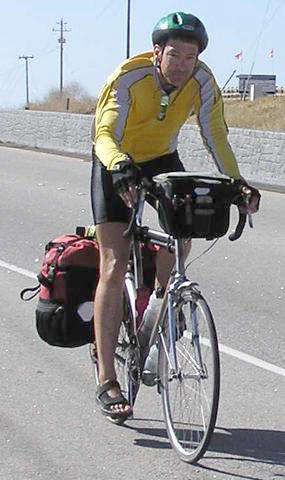 MISCELLANEOUS LINKS:
5/1/04 Man making baseball bike tour makes a Beaumont stop
4/29/04 These ones courtesy of Todd Fogal in Texas (his email is Todd at toddfogal dot com).
Todd's group's website is www.funtrails.org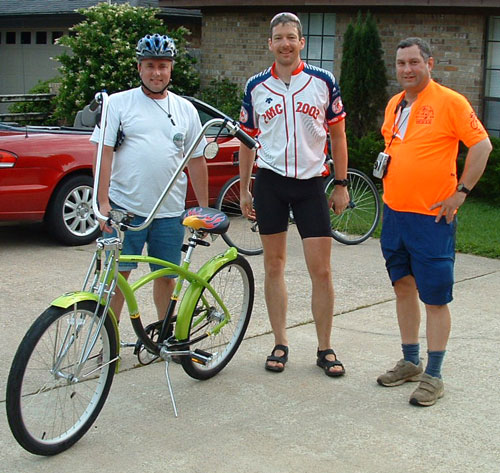 (Clarification, this is NOT Charlie's bike for the trip ! It's one of the other guys')